The 2016 NASCAR season has been one to remember. From injuries to amazing comebacks, the first 26 races has had everything — and it's only getting started. The Players' Tribune sat down individually with Kyle Busch, Joey Logano, and Kyle Larson to discuss the season, and the 10-race Chase for the NASCAR Sprint Cup — the postseason that kicks off on Sept. 18 at Chicagoland Speedway (2:30 pm ET on NBCSN).

The 2016 Season
Kyle Busch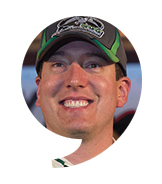 When I heard Jeff Gordon was coming back … wow. I thought, Man this season has already been wild. This is something else. It's been such an exciting year for me as a fan of the sport, and it's also been a really important one. To see just how many first-time winners we've had, the rookies doing well, and to combine that all with what's really been terrific racing. It's awesome.
Joey Logano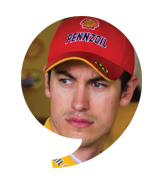 We've had some phenomenal story lines. But for me, on a personal level, it seems the competition is in a good place as a sport. We ran the 2017 package, with less downforce, earlier this year — meaning we tried the setups we'll be using on the cars next year — so yeah, it's going to be fun to drive that next season. From a fan's perspective, to have some of the young guns coming through, it showed that the future of the sport is in good hands — which is exciting because I don't plan on going anywhere anytime soon.
Kyle Larson
I think if you had a crystal ball and told us what this season was going to be like, we'd have laughed you out of the conversation. It's been unpredictable to say the least. The biggest story line is obviously my win — Kidding. I'm really happy for the fans because it feels like we have the deepest Chase for the Sprint Cup lineup in a while.
Logano
There's definitely been good drama and bad drama this year. The positive story lines have outweighed the negatives, but it was tough seeing Dale Earnhardt Jr. step away to recover from his concussion.
Busch
Having Junior take the initiative and walk away from the car for a while was really important. It's hard to diagnose head injuries in any sport, and nobody knows their own body as well as themselves. I respect Junior for his decision. It was good for our sport.
Larson
To have Jeff come back in place of Junior, that's something people will look back on and think, Did that really happen?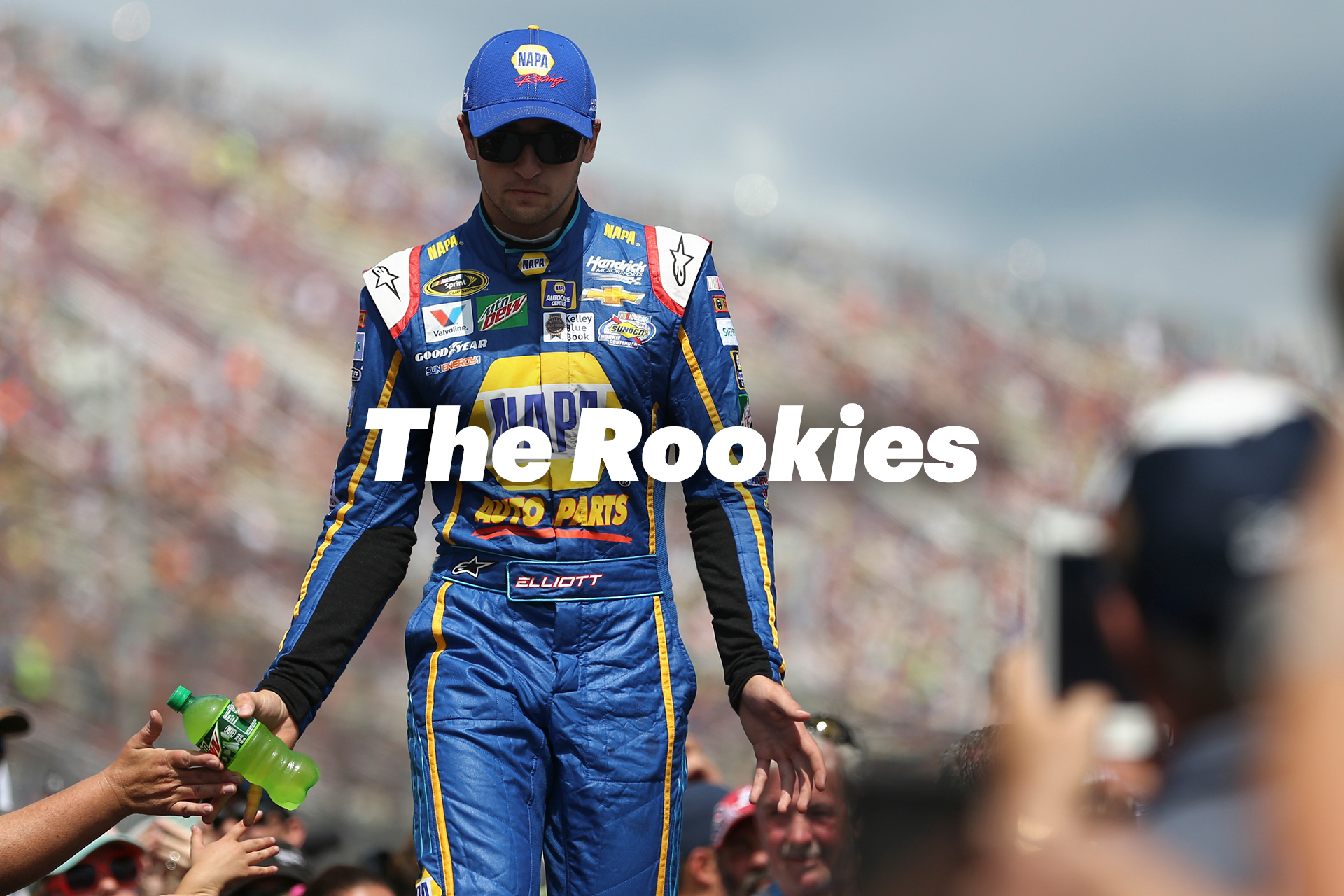 Logano
Chase Elliott has been pretty strong all season. He called me up before the season started and wanted to grab lunch to ask me about my rookie year. He wanted to hear about the mistakes I made and what I went through. He was humble and appreciative and I felt like we had a solid conversation. He's got good people around him and I'm excited to see him in the postseason.
Larson
I thought it was going to be a bit more of a battle for Rookie of the Year when the season started, but Chase has been outstanding. He's been the best driver on the Hendrick team all year, and saying he has a bright future is an understatement.
Busch
Chase has been the story for sure, but he also has the most to work with. There's some smart people over there with the number 24 car, and he's done an awesome job. Ryan Blaney deserves a special shout out, he's taken that car to another level. The Wood Brothers' relationship with Penske has helped them, and Ryan's driven well week in and week out.
Logano
Chris Buescher's win at Pocono was definitely cool. Anytime you can have young guys up there competing, it helps the sport, regardless of how he won. When I was younger, I felt a bit like a lone soldier, so for those guys to have other competitive rookies — like Chase and Ryan Blaney — it's a big deal.
Busch
Chris's victory really stands out to me. That was only his team's second win in existence and a moment like that changes a garage. He's got that over Chase for now, but I'm sure the number 24 car will find its first win soon. I remember racing against Chase when he was just 14 in the super late models series and he's got it. Some guys just have that thing in them, that killer instinct. That's what Chase has.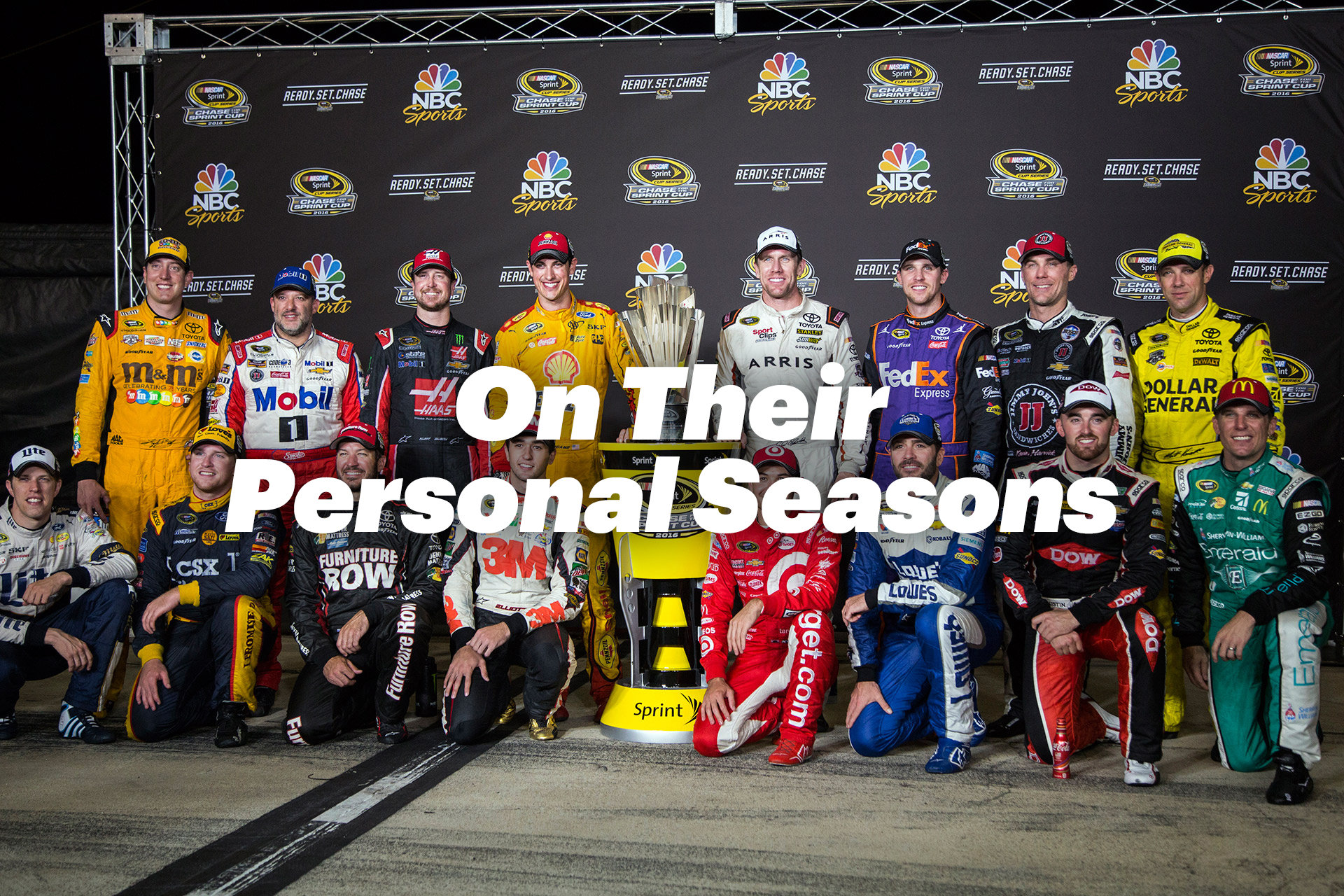 Larson
We've got a new crew chief this year in Chad Johnston. He came over from Tony Stewart's car and has brought a lot of experience and really changed the vibe in our garage. We maybe haven't had the top fives or top 10s that we had in 2014, but that win at Michigan — it really meant everything. Before the season started we had a lot of change on our team, and I was skeptical of some of the decisions, but we're here now because it's been a group effort.
Logano
Our goal coming into the season was to get seven wins, since we had five and six in the previous two seasons, respectively. Obviously it hasn't panned out quite yet, though we've still got time. (Kevin Garnett voice: Anything is possible!) Our top fives are similar to last year, we just haven't been able to close the deal. We really found our rhythm toward the end of last season and we believe we can do that again. We're stronger than last year, believe that.
Busch
Our expectations were high after winning the championship at Homestead last year, and everyone know's going back-to-back is tough. But grabbing four wins, and having a special weekend at the Brickyard was satisfying. Sitting on both poles, for the Sprint Cup race and the XFINITY Series race, that weekend in Indianapolis — that was cool. But to also win both? Hard to believe, and it was even better with how special Sunday was for Jeff and Tony. Overall we're where we need to be, but it's time to get our butts in gear.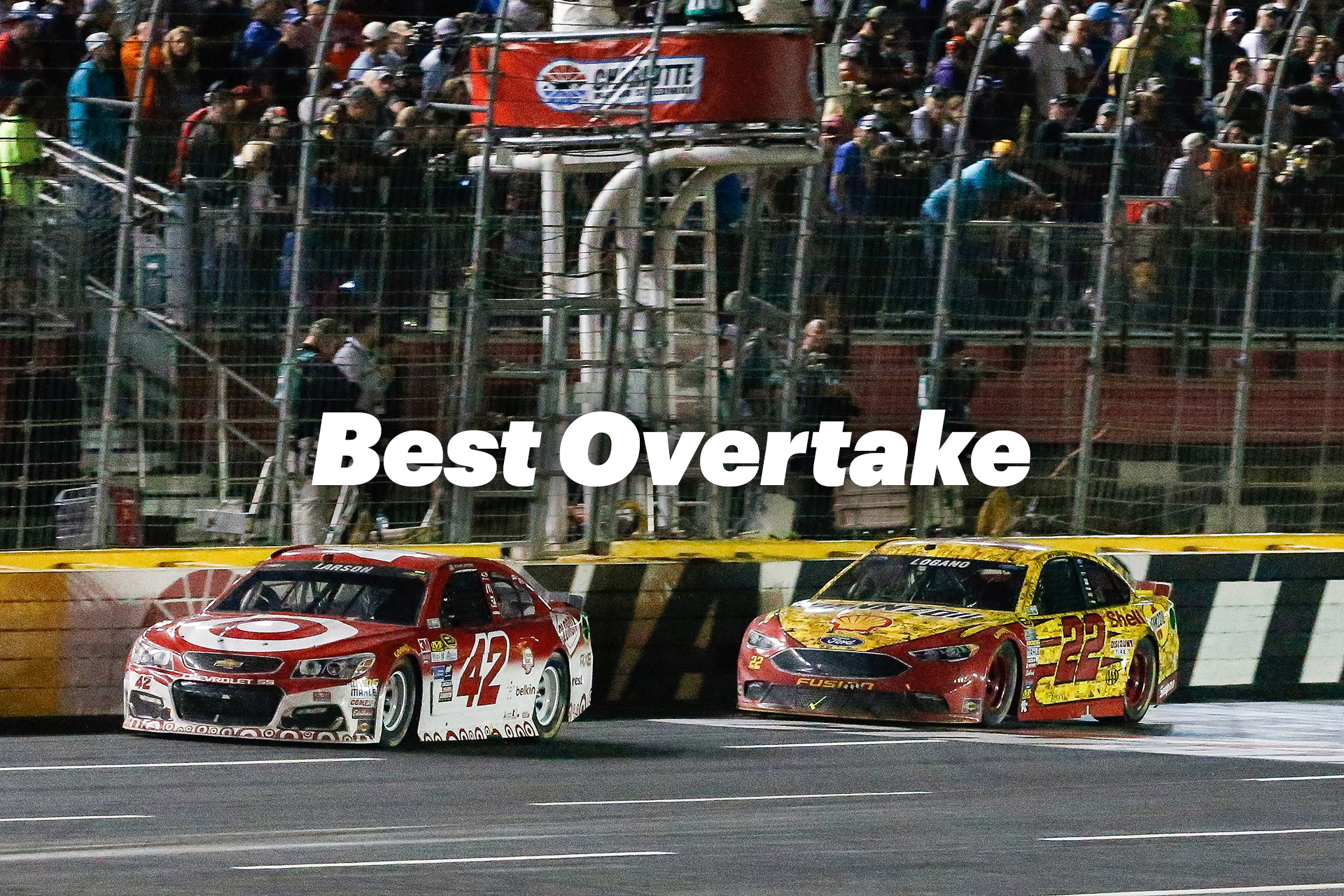 Busch
I'm going with my own on this one. It was one of the later restarts at Las Vegas last March. I was in sixth when we went green, and by the time I got to Turn 3, I was in the lead. I rode the high line on the outside to get around two cars through Turns 1 and 2, then fed the car down, feathering the wheel to the bottom line. Our Toyota was really moving that day and I grabbed the lead down the backstretch. We faded at the finish, but moves like that, they're why you race.
Larson
I'm a bit more gracious, so I'll go with Chase's restart at Richmond. That was something else. Even Tony appreciated it!
Logano
I'm following suit and going with my own, but I'll include Larson as well. The All-Star win was a big moment for our number 22 Ford team, and that move is one I look back to. Kyle made a killer restart and I followed him through. Eventually, it was just the two of us and nobody was going to let up, especially with a million dollars on the line.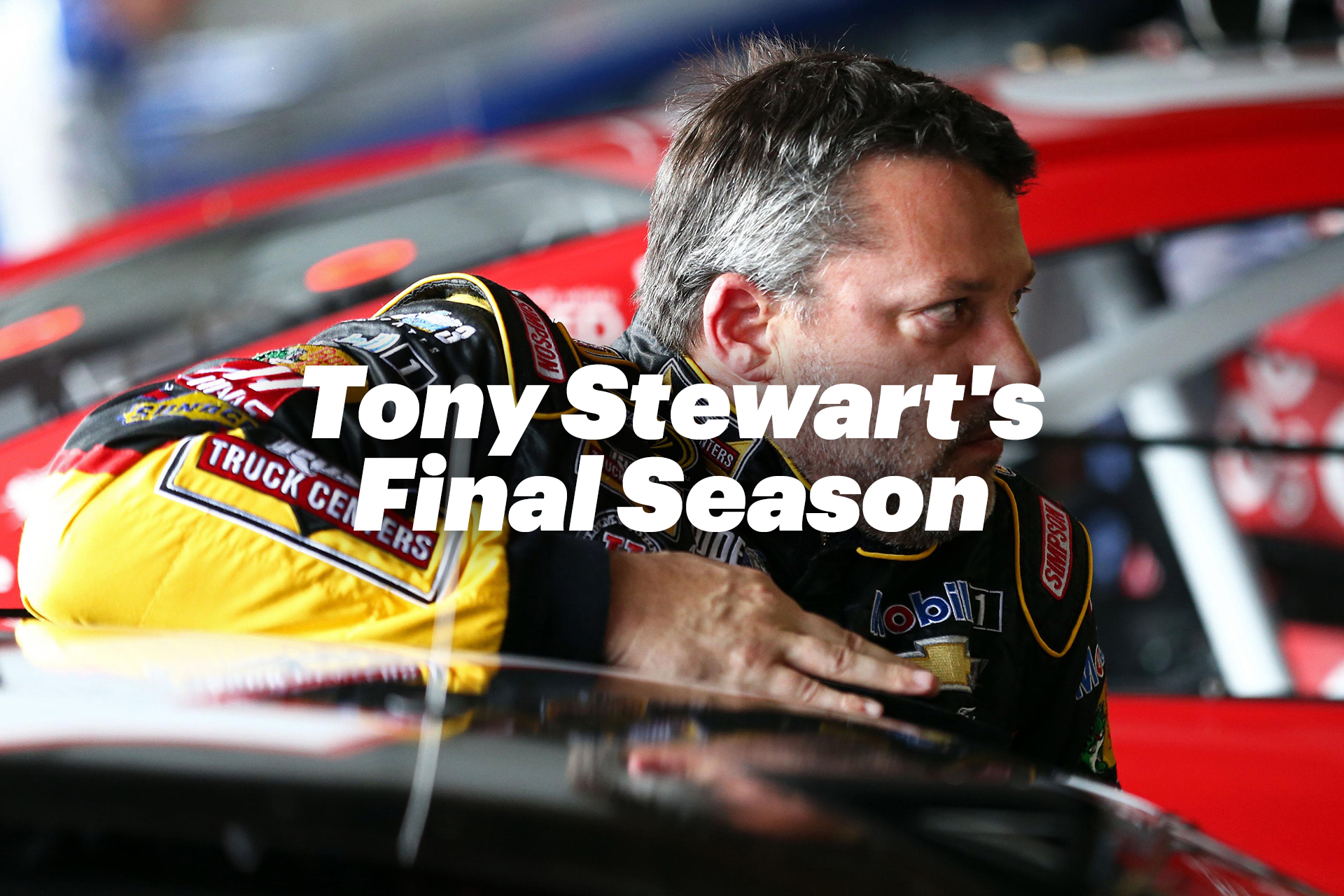 Larson
Tony's retiring from NASCAR, but he's not retiring from racing. As a fan of the dirt-track circuits, it's going to be great so see him back out there.
Busch
To see him get a win, that was huge. Having him in the Chase adds such a special dynamic for the fans. We've also seen an incredibly motivated Tony this year, which lends itself to his driving style. Making up the ground he missed with that back injury — it's certainly not something everyone could do.
Larson
That edge that he drives with, it's hard to quantify. Tony and I are great friends, and we've certainly got into it a few times … but usually it's just in practice. Back at Watkins Glen I made him mad during a practice session and he came over and let me know. He may be on the way out, but he's not taking anything from anyone. Trust me.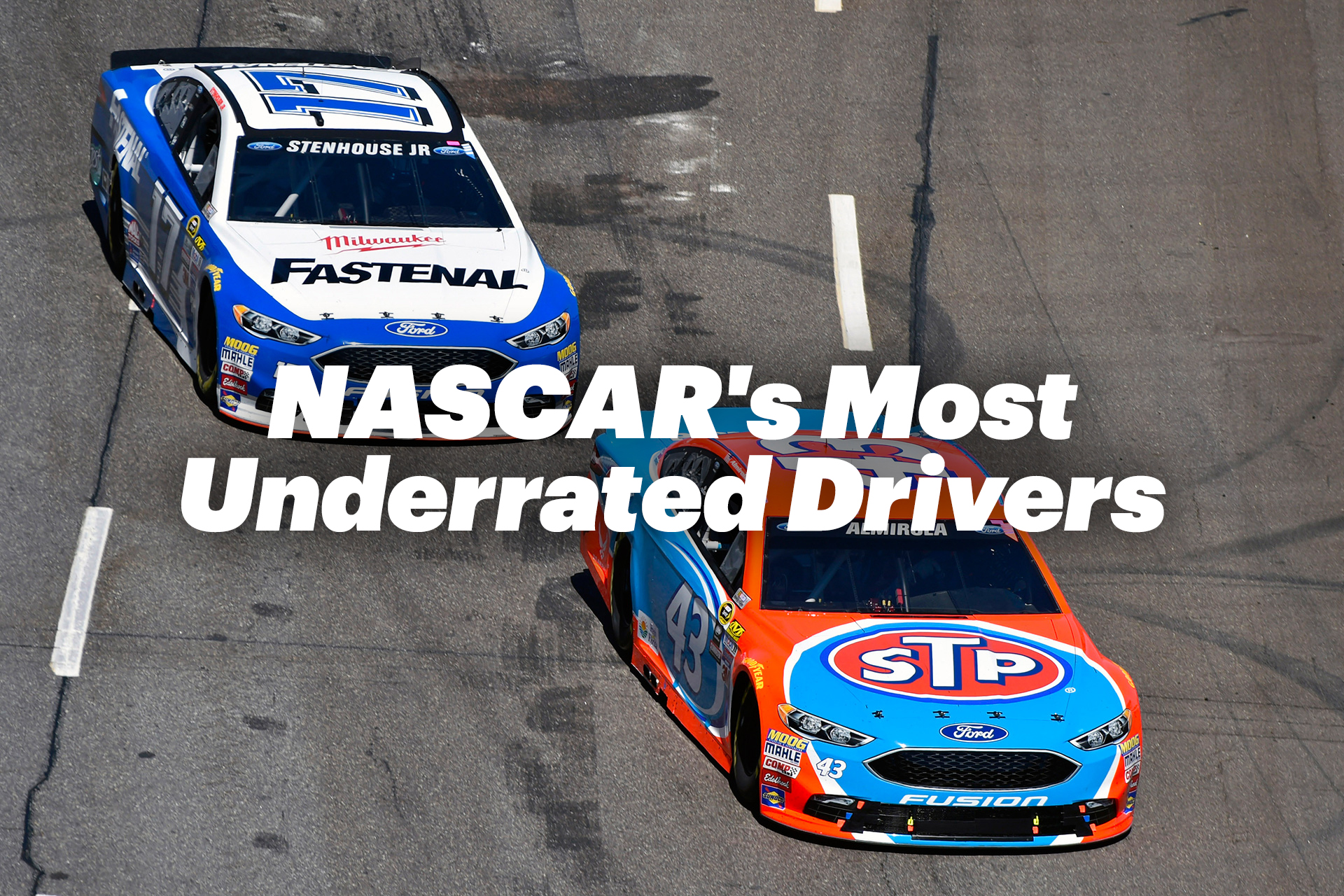 Larson
There's been a lot of under-the-radar drivers having sneaky good seasons this year, but Aric Almirola has been the most impressive to me. What he's done with a pretty low-budget team, it's very cool to see. He's been outrunning some Hendrick and Stewart-Haas cars every week. Even smaller organizations like that can bring a lot to the sport.
Logano
I don't want to sound like I'm complaining, but I feel our team is underrated. I know we've got the win and are in a solid position, but nobody's really talking about us, which is fine by me. Maybe it's a confidence thing we have, but I feel like, each weekend, our team is the best at the track. I think I need to feel that way to race the way I do. If it's not us, then it's probably Larson in the number 42 car. He's really risen to the occasion time and time again.
Busch
Ricky Stenhouse Jr. has been a bright light for the Roush Fenway team, and has had some really solid races. Coming in second at Bristol surprised a lot of people, and he's been close to grabbing that first win. I'm rooting for him to find the winner's circle.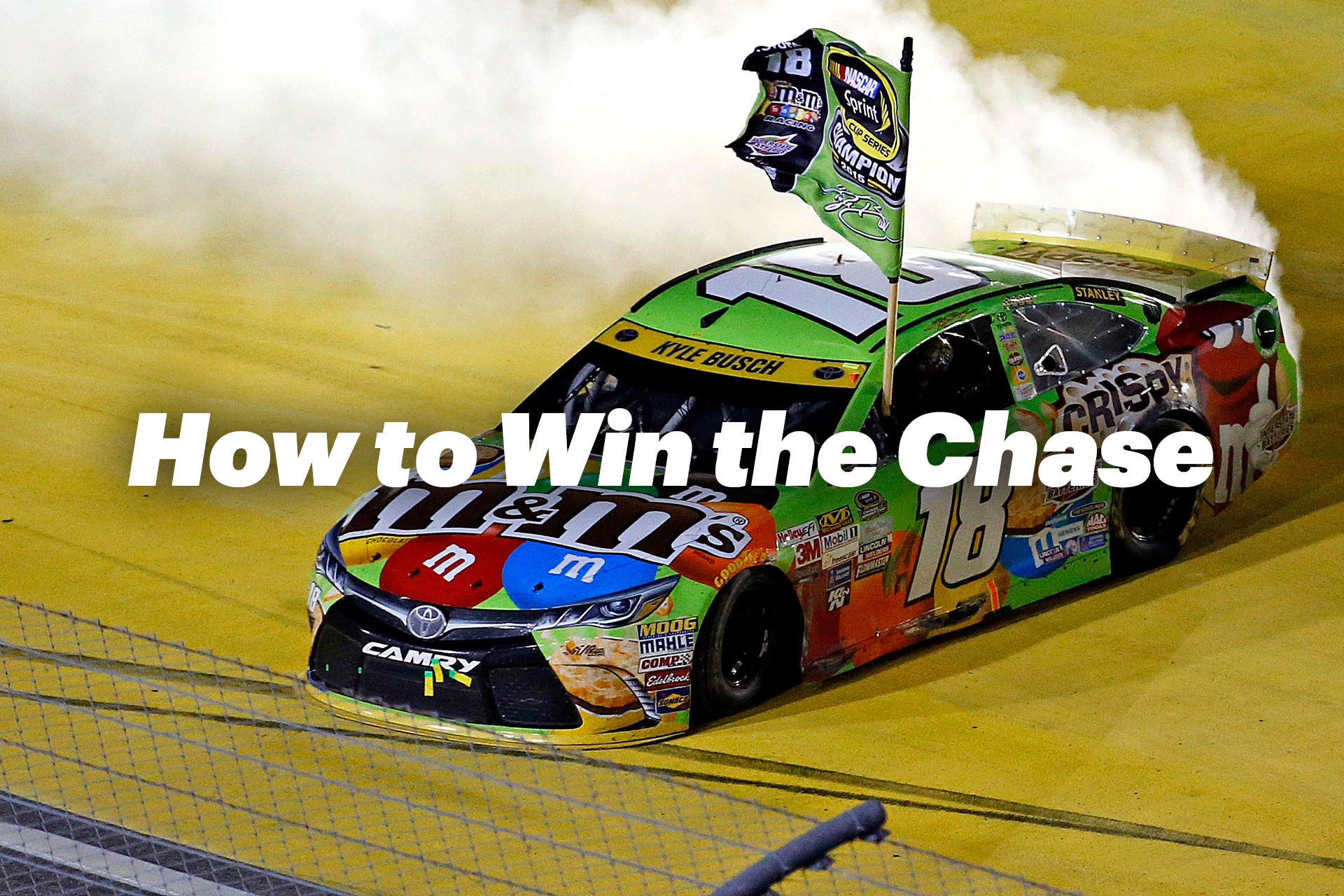 Busch
There's no structured way to win the thing. It's the most versatile playoff system in sports. You can win your way through, you can point your way through — it's dynamic. Our Joe Gibbs cars have done really well, and I think any of our guys have a chance at it. You'd think winning the whole thing would give you a better perspective, but honestly you have to take it race-by-race.
Logano
You hear in other sports how the playoffs are different than the regular season, like the Stanley Cup, or the NBA Finals, and it's the same for NASCAR. Once you're locked into the Chase during the regular season, the difference between second and 30th doesn't really matter, you just want to win races. When you get to the Chase though, you have to be smart, you have to work in sync with your team to make sure your strategy is correct. It's a different beast. Maximizing your day each race is crucial.
Larson
It's our first time in the Chase, so not much changes for us. We're going to be considered underdogs, and I get that. But once you're in the Chase, you're all on even footing. Our goal is to be faster than four cars in the first phase, and when you spell it out like that, you believe in yourself. We've got some good tracks coming up for us and our number 42 Chevrolet. We're confident.
Logano
The strategy is what makes our playoffs — the Chase — so cool. Sometimes you get to a track, feel the car isn't where you want it to be and think, Base hit. Basically, survive, get some points and move on. Other times it's do-or-die. There's going to be four or five moments like that if you want to win a championship.
Busch
It's a wave, you've got to be adaptable. Last year we had major ups and downs before finding our true speed. After each race you sit down, address the situation with your team and plan accordingly.
Logano
Look, at the end of the day, whoever wins deserves it. It's like football, you can go 16–0 and lose in your first playoff game. It's just the way it is. To advance to the next set of rounds, and then eventually come up big in Miami [the site of the championship finale], it's the dream. For us, we've been right on the doorstep and know we're capable. We are going to be aggressive this year, just like we have been in the past. That's how you win.
Larson
Playoff time baby, let's go.
Sixteen drivers qualified for the Chase for the NASCAR Sprint Cup, but only four will be left to vie for the crown in the final race of the season at Homestead-Miami Speedway on Nov. 20. Kyle Busch, the defending series champion, has been there before. Joey Logano is looking to reach Homestead with a chance to win it all for the second time in the last three years, while Kyle Larson is making his Chase debut.