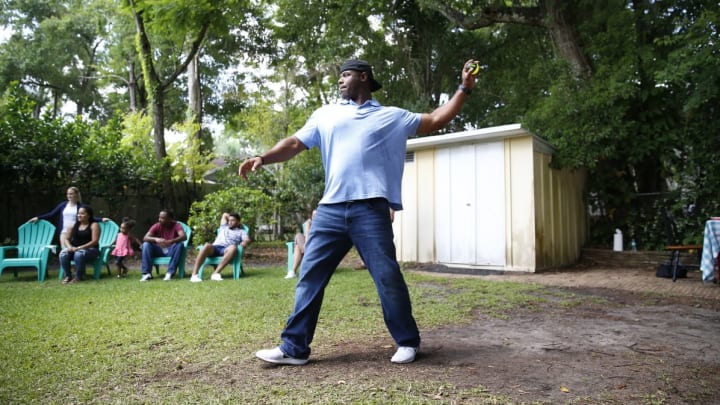 Summer Days
Throughout his celebrated career, Ken Griffey Jr. spent his summers the same way: traveling from city to city, baseball stadium to baseball stadium, playing the game he loves. For 22 years in the majors, Griffey got the opportunity to suit up for three teams — and he made the most of it. "Junior" finished his career with 630 home runs (sixth all time), 10 Golden Gloves and, in 2016, enshrinement in Cooperstown.
But for 22 years on the baseball field, one experience was missing: summer days off. More specifically, friends, family and barbecuing.
In retirement, Griffey intends to make up for lost time. Recently, Griffey invited The Players' Tribune to his summer kickoff barbecue, where "The Kid" manned the grill, hung out with friends and neighbors and even played a little baseball.