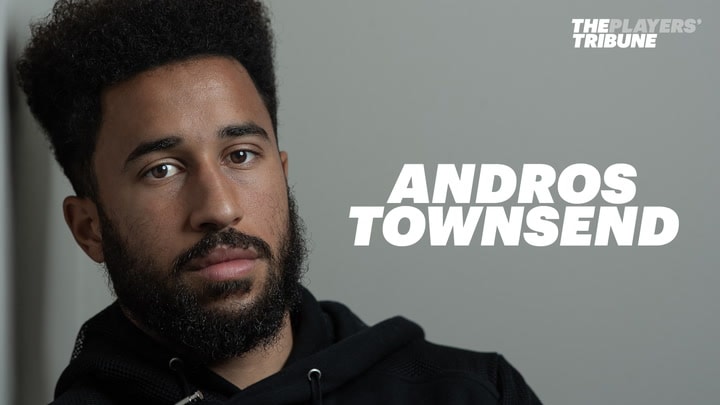 This Is Not a Golden Boy Story
I don't drink.

I don't do drugs.

I don't think I've ever been inside a nightclub in my life.

And yet I still managed to lose 46 grand with just one tap on my phone. I didn't even have to leave my room. I'm probably the only lad in history to lose £46,000 lying in bed on a Wednesday night in Blackpool.

This is not a golden boy story. Let's make that clear straight away.

You didn't click on a fairytale, I'm sorry to tell you. I don't like talking about myself too much, so I'm not telling this story for the whole world. I'm telling it for the people out there who have had their knocks —for those who have been misunderstood, depressed, lost, and especially the ones who have battled addiction.
I've been there, 100%
I'm probably the only lad in history to lose £46,000 lying in bed on a Wednesday night in Blackpool.
But before we get to that, you need a little history lesson.

Every part of us, the good and the bad, has a reason behind it, doesn't it?

Why do you even know the name Andros Townsend — the little lad from Chingford?

Well, we have to talk about my half-brother, Kurtis Townsend.

He was older than me by eight years, so naturally he was my idol. He probably would've been my hero if he was really good at maths or poetry, but he happened to be really good at football, so that settled it for me.

I've always had an addictive personality, so once I wanted to be like Kurtis, all I thought about was football. One of the Arsenal academy pitches was across the street from our house — literally right outside the window. So I was either out there kicking about or inside with my little Corinthian football figures.

Remember those? All the '90s babies know what I mean. Skinny bodies, big old heads. They didn't even move! They were just statues. But I was obsessive about managing my Corinthians team. Every Christmas, I'd get some new blood in the side. I had Ronaldo, Henry, Zola, Cafu. Then Ronaldinho came in during the birthday transfer window and we had some drama. Somebody had to go to the bench, right?

Dramas. The press was buzzing.
Andros Townsend
That was my world. I didn't do anything halfway. By the time I was seven, I was already at Tottenham's academy, and Kurtis was on trial at Wimbledon. In my dreams, we were going to be playing in the Premier League together some day.

You couldn't tell me any different. He was my hero.

Unfortunately, life doesn't always work out the way it does in your head, when you're dreaming.

When Kurtis was 18, he was on his way to a semi-pro match in Luton with some of his teammates. Their car was involved in a bad accident. Everybody survived, except for my brother.

You know, I always hate it when someone is writing a story about an athlete who has lost someone close to them, and they make it seem like the death of that person is what fueled their success.

Losing my brother didn't make me work harder. It didn't make me score more goals. It was just pain and misery, period. That's all it was. I missed him every single day, and I still miss him.

I'll never forget … about a year after his death, I was at school, and it was just a normal day. I wasn't really thinking about him. And then for some reason a bunch of my friends started signing "I'll Be Missing You."

Remember that song Puff Daddy and Mary J. Blige came out with after Biggie Smalls died?

Every step I take, every move I make

Every single day, every time I pray

I'll be missing you

They were all singing that, and I don't know why, but it ruined me. I started thinking of my brother, and I couldn't stop crying. I couldn't even speak to explain what was going on. I was just crying so hard that the teachers actually sent me home.

When you lose your hero, it's not a chapter in a fairytale. It's your real life, and you never really turn the page. That pain has been with me my whole life. I've always been emotional. I've always been a bit of a hothead.
When you lose your hero, it's not a chapter in a fairytale. It's your real life, and you never really turn the page.
But that's not always healthy, especially for a young man. Looking back, I was always really talented, but just so cocky. I don't even know if cocky is the right word. I just didn't really have a lot of life experience, because I went away to play with grown men when I was 17 years old. It's more common now, but when Spurs sent me on loan to Yeovil Town, that was almost unheard of. Sending a tricky little winger to go play in League One with all these hard men playing for their mortgages … what could possibly go wrong?

Imagine, I'm 17! Have you seen a 17-year-old on the street recently?

I'm not even being funny when I say that playing in the Premier League is easier, in a way. As a skill player, you're a lot more protected. You're eating salmon at the canteen and going for a little nap. You're not eating pub food on a five-hour bus ride up to Carlisle. In the Premier League, you can be a bit of a dickhead and nobody is really going to do anything to you. In League One, it's totally different. At Yeovil, we were in the relegation zone. My teammates were literally playing for their livelihood. Their cars, their houses. I had no perspective.

In one of my first games, I wasn't running enough, and our defender was screaming at me, "Track back! Track back!"

So I told him what I'd tell my mate at Spurs if he was screaming at me to track back.

I told him to "F off."

Well, he's not 17. He's 26 and playing for his life. He didn't say anything back to me on the pitch. He waited.

Then I jogged into the dressing room at halftime like nothing had happened. Maybe he'll come tell me to F off now? Maybe we'll have some words. Maybe he'll tell the manager.

But this was League One. And in League One, if you tell your defender to F off, he doesn't go running to the press or to social media. He comes running into the dressing room trying to kill you.

I was hopping over benches, running around the room, looking terrified. All my teammates had to hold him back. It was ridiculous.
Looking back, I don't know what I was doing. I didn't have a lot of maturity, because I wasn't exactly living a real life. I got sent to Yoevil with my best mate from the Spurs academy, and we lived in a motel underneath a pub. Every single meal was from the pub, because we didn't have a kitchen in our room, and we didn't have a car.

You can't play 90 minutes of professional football eating steak and chips every night. It's impossible. So we walked to the store one day and bought one of those little electric stove tops. We would perch it right on top of the wooden desk beside the bed. Probably very, very unsafe, kids! I don't recommend it, just for the record. But yeah — that was our illegal kitchen setup. We'd do boiled chicken and rice most nights. And the funniest part, now that I'm remembering this, is that we didn't have a proper kitchen sink, so we used to wash the dirty dishes in the tub and then have a bath. I don't know if we were daft or geniuses, but we had to think outside the box. That got us through half a season in League One.
The FA/Shutterstock
I don't know if this is some kind of record, but starting when I was 17, I ended up going on loan to nine different clubs in four years. That's the age when you're supposed to be learning about life and becoming a man, but I spent most of my time in hotels and on busses, staring at my phone or playing FIFA. It was difficult because I was surrounded by teammates that I didn't really get a chance to know. It's kind of lonely and kind of boring, if I'm being honest.

Of course, it's hard to complain. Yes, you're absolutely living your dream. You don't have to deal with the problems that the average person has to deal with. But you're still a human being, and I don't think people understand how common it is for footballers to struggle through periods of doubt and depression.
Starting when I was 17, I ended up going on loan to nine different clubs in four years.
For me, the roller coaster of emotions that I went through was the hardest part. When I was 19, I had just come back from a pretty unsuccessful loan spell at Ipswich. It was funny, actually, because my manager was Roy Keane. He used to have this routine after every match where he'd come into the dressing room and walk up to each player one by one and tell them what he thought about their performance. But like exactly what he thought.

I'll never forget he came over to me after a match and he said, "You train so well all week. So well. But then the game comes. And you're absolute shit."

Then he walked on to the next man.

That pretty much summed up my spell at Ipswitch.

So it was surreal when I was recalled to Spurs after Christmas and I got handed my debut in the FA Cup at White Hart Lane. It happened so fast. I spent my whole life working toward that one moment. I wasn't just an academy kid. My whole family were Spurs all the way. I grew up wanting to be a tricky winger because of David Ginola. I didn't dream of playing for Real Madrid or Man United. It was always Spurs.

One week I'm struggling in the Championship, getting destroyed by Roy Keane. A couple weeks later, I'm scoring a goal at White Hart Lane in front of my family, getting Man of the Match, seeing my name all over the papers. I remember I went home after that match and I was on the computer Googling every single article written about me. Shameless! Every single tweet. Every single video on Spurs.com. Bang on the replay button. Watching it again and again.
Clive Mason/Getty Images
In my mind, I was already a Spurs player, right? You couldn't tell me anything. I was going to be living the dream.

Ten days later, what happened?

Literally 10 later later, I was back out on loan at Watford.

Watford. Millwall. Leeds. Birmingham. QPR. Am I forgetting one? It's all a blur of hotel rooms to me now. I went on loan to five more clubs before I got back home to Spurs, and I think that's where the trouble really started.

It all started with boredom, if I'm being honest.

I remember at one of the clubs, there was a lot of banter in the dressing room about gambling. Nothing malicious. Nothing to do with match fixing or anything like that. Just putting a bet on the horses or the rugby or whatever. It was part of the culture. I had never placed a bet on anything before, for the same reason I don't drink. The one thing that I knew about myself was that I had a really addictive personality. So anything that could jeopardize my football, I wouldn't even consider it.

I can remember exactly where I was when I had my first bet. I was bored in a random hotel room the night before a match, and I saw an ad on the telly for an app with a free bet. I downloaded the app and had a little bet to pass the time.
Within a few months, I was out of control. It's just my personality. Most people can bet £10 at the weekend and then not think about it again. But everything I do consumes me completely. If you beat me at FIFA, I'm going to play FIFA nonstop until I can come back and smash you. If you beat me at table tennis or darts, it's all I'm going to do with my free time for a month, until I can come back and smash you. I need to be good at everything I do.
I can remember exactly where I was when I had my first bet.
It was the same with gambling, except it doesn't work like that. I just kept losing. I kept trying to dig myself out of the hole. Then, in the blink of an eye, I'm completely addicted. I remember when I was at Birmingham, it was the night before our playoff semifinal game. I was lying in bed, trying to get my rest. This was the biggest match of our season, and I couldn't fall asleep. I kept checking my phone, placing more bets.

That night, I lost £46,000 on a single match.

I think I was on about £3,000 a week at the time.

That was rock bottom for me. Because you feel absolutely empty. You're supposed to be focused on football, the thing that you love, and the only thing you can think of is, "How can I get my money back?"
Thomas Lovelock/The Players' Tribune
There was a time when I was at Leeds when I was supposed to do a player appearance with some fans, and I'd just lost a big bet. I can't even remember the amount. But I was so empty that all I could do was shut my phone off and crawl into bed. I was depressed. I couldn't focus. I lost the motivation to do anything.

It didn't stop until I got caught. And thank God that I got caught. When I was charged by the FA and facing a ban from football, it snapped me back to reality. I was facing a 12-month ban, and I really feared for my whole career. When the thing that you love in life can be taken away from you, it changes your perspective. I'm so thankful that the FA realized there wasn't anything malicious going on, and that I was just a stupid kid who made a mistake. They suspended most of the sentence, and I went to get counseling for my gambling addiction. And that not only saved my football career, it also probably saved me as a human being, because it opened me up to the possibility that actually talking to somebody about what I was going through was O.K.

Listen, nobody's story is a straight line. But mine has been especially dramatic. Looking back, it almost doesn't make any sense.

When I was 21, I was still grinding in the Championship, and I had a suspended gambling sentence hanging over my head, and, honestly, if you watched video of me back then, I probably didn't even look like a Premier League player most of the time.

A year later, I was playing for England at Wembley stadium.

People ask me how it all happened so fast, and in a fairytale I guess you'd say that I started working a lot harder or something incredible happened. But the truth is that André Villas-Boas switched me from the left wing to the right wing.

I had spent my whole career on the left side.

Bomb down the wing, put in a cross with your left foot. Repeat.

But fortunately for me, when I came back to Spurs at 22, we had one of the best players in the world on the left wing. I wasn't getting into the team ahead of Gareth Bale. So the manager swapped me to the right wing to see if it could work, and everything just clicked. I could use my speed down the wing, or I could cut inside and shoot.

Sometimes in football, it's really that simple.

It felt like almost overnight, I went from being a borderline Premier League player to getting capped for England.
The Fa/Shutterstock
Actually, I remember when the Spurs secretary called me to tell me that I'd been selected for the World Cup qualifiers, I was sitting in my car in the parking lot, and I just kept saying, "You winding me up? You winding me up?"

"No, Andros."

"You winding me up? You're winding me up, mate."

This is the God's honest truth: the first time I stepped into the England dressing room and I saw Wayne Rooney sitting there, my whole body started sweating. I am not a quiet person, but I probably didn't say two words from the time I got there to the time I left Wembley. I was just holding it all inside, trying to be cool. I scored from long range that night, but the thing that I remember the most is that after the match, I got back to my house, and I walked straight up the stairs to my bedroom. I shut the door and I just started sobbing. I sat there crying by myself on my bed for a long time.

When you're young, I think you can be cocky, but not really be confident — if that makes sense. I think there's a lot of players out there who are showing one thing on the outside and feeling another thing on the inside. Or feeling one way on the pitch, but another way when they go home at night.

Looking back, I wasn't ready for everything that happened after that match. I was reading everything about myself on Twitter. You can say you don't read it, but it's impossible to block out. People were building me up as the next golden boy. That's when the pressure started to get really intense. A few months after my England debut, I suffered a hamstring injury that didn't seem very serious at the time, but it ended up completely altering the way I ran. Which ended up completely altering the way I play football.

Whenever people say that I'm not the same player I was when I was 22, I think, You're 100% right, mate.

After that hamstring injury, I wasn't as explosive, wasn't as quick. But, unfortunately, it took me a long time to accept that. I was still trying to be the same player I was in 2013. That was the start of a pretty dark time for me, personally. I wasn't equipped to deal with the knockbacks, when I was in my early 20s. I used to have a bad game for Spurs, and I'd go home and literally put on old videos of me playing for England and ask myself, "Why can't you play like that again?"
The saddest part for me, and the one thing I truly regret, is the way things ended at Spurs. Obviously, I was so frustrated, sitting on the bench, not getting a run out. When you see your time is coming to an end at a club, it's horrible. If you're a competitor, it makes you so angry. But when it's your club, and it's clearly the end.… Personally, I was devastated.
Whenever people say that I'm not the same player I was when I was 22, I think, You're 100% right, mate.
So I ended up taking my frustrations out on our fitness coach after a match. I was an unused sub that night, and we got into a little dispute, and I pushed him. I really regret it, because Spurs will always be my club, and I don't want the supporters to remember me from that image.

But, just like with my gambling, it feels like something that was always going to happen. Until I took the time to address what was going on inside of me, these things were probably inevitable.

My mum was the person who changed everything for me. When I got to Crystal Palace that first season, I was so frustrated with myself and so down that she actually took a few sports psychology courses to see if it could help me. She ended up finding the best sports psychologist in the country and she gave me his number.

Out of the blue, she texts me. "You need to talk to him."

That's just the way she is. She's incredible. This is a true story — when I was 15, Spurs wanted to release me from the academy. Actually, they did release me. They told my mum, "Your son's out."

She went back to the academy the next day and spoke to the director for like an hour. Then she came home and told me, "You're back in at Spurs. I took care of it."

Literally! That happened! So every step of the way, she's had my back.

I'm telling you — and listen, if a cocky kid from Chingford like me is telling you this, then you can really believe it — the best thing I ever did was talk to a sports psychologist.

As athletes — as footballers, as men, as human beings, whatever — we don't like to admit it when there's something wrong. I was good at masking it. I'd put on as brave a face as any person alive. I'd have some banter with you, act like nothing's wrong. But the truth is that there were a lot of things that I couldn't let go. I was obsessed with being my old self. I was holding onto this hothead mentality. I was holding onto a lot of old emotions, because I thought that's what got me to this level.

But one day, you look up, and you're not a kid anymore. You have to grow up and accept the future you instead of always looking back. That's what my psychologist really helped me with. The last few seasons at Crystal Palace have been about being at peace with myself as a player and as a human being.
Tony Marshall/Getty Images
It's funny, because if you asked somebody on the street about Andros Townsend, they'd probably say, "Oh, he was amazing back in the day."

But that season they were talking about, 2013-2014, do you know how many goals I had?

One.

Do you know how many assists I had?

Zero.

I was exciting back then, for sure. But I wasn't amazing. There's a difference. Last season at Palace, I had six goals and four assists. If that's boring, then I'd rather be boring and consistent and at peace with myself.

It took me 19 years to play for Spurs, which was the proudest day of my life.

It took me 22 years to play for England, which was the second-proudest day.

It took me 28 years to be at peace with myself, and of course it's still a work in progress, but that has to be No. 3 on the list.

Maybe I didn't turn out to be the next golden boy. But in the end, I do hope that I've grown into a better man.