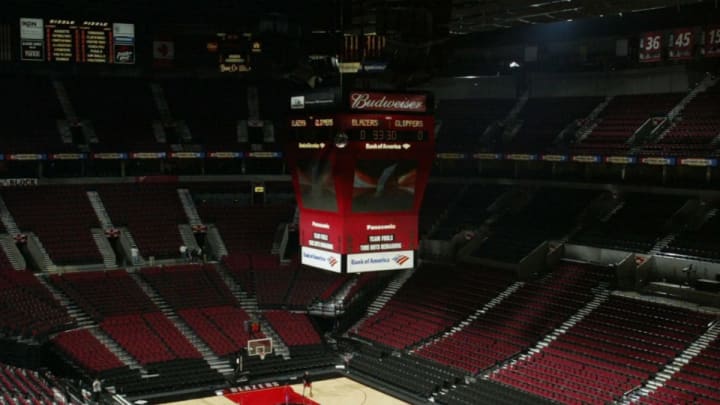 Portland, Here I Come
Dear Portland,
My bags are packed. I'm taking that two-hour flight from Denver to a city that is home to an amazing fan base and a true championship contender. I'm pretty excited; I'd bike out there if we didn't have a game on Friday night. It's an opportunity that I'm extremely appreciative of. I can't say how many minutes I'll play or shots I'll take per game, but I'm ready.  I know I'm not going there as a starter, although I am a proven starter in the NBA,  but if it's the depth that I can bring to take this team to the next level then dub me an "overqualified backup" — as some have already started doing. I'm ready for any role if it means bringing the Larry O'Brien trophy to your city.
This is my fourth time being involved in a trade but it's the first time I've made the move in-season. Joining and adding value to a team on the fly like this without offseason preparation or a preseason is a different dynamic. That being said, when a team trades for you in-season, it means they're expecting you to come in and be the player that you've always been. In my case, that means being a quality shooter, facilitator and defender. I'm here to give you those qualities. I want to come in and do what I do best on both ends of the court for the time allotted to me.
I'm now surrounded by high-caliber players like Damian, LaMarcus, Nicolas and Wes.
I've played on five playoff teams but my impact on those teams was minimal. Back in 2008, when the Detroit Pistons made their run to the Eastern Conference Finals, I was only a rookie. My playoff experience in Denver gave me another taste but each of those years — 2010, 2011, 2012 — ended in first-round exits. The player I am today — one that can give you 15 PPG and play shutdown defense — is ready for this new journey. I'm looking forward to growing and building with this team. I'm looking forward to experiencing a deeper playoff run together.
As excited as I am about this opportunity, I want to make this clear: I'm here to help this team reach its goal of winning a title. It's been 38 years since the Trail Blazers last won an NBA championship. It isn't just enough to be a contender — it's time for us to show the media, fans and most importantly, ourselves, why we're a championship-caliber team.