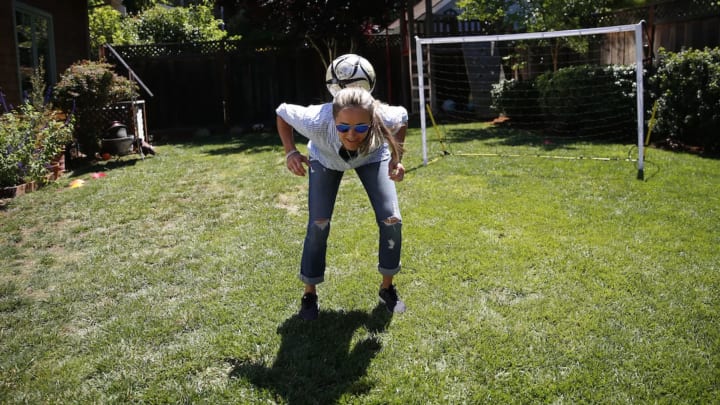 Summer Days with Brandi Chastain
Any discussion of the successful history of the U.S. women's soccer team must include one player in particular: Brandi Chastain.
Chastain's game-winning goal in a penalty-kick shootout against China in the final of the 1999 Women's World Cup was instantly indelible. Not only did the goal earn the USWNT its first World Cup title, but Chastain's shirt-tossing celebration also became iconic.
The 48-year-old Chastain hung up her cleats for good in 2010, but she still knows how to celebrate — with a backyard summer barbecue. Recently, The Players' Tribune joined her and some fans as she showed off her soccer skills … and tried to stop a few shots herself.