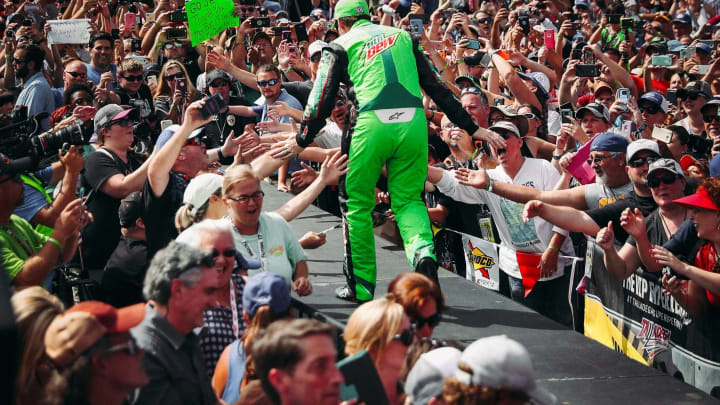 My Last Run at Talladega
When I was a little kid, we got to go to a handful of racetracks every year, and Talladega was always a fun trip. There was a pay-to-ride go-kart track down near the hotels that all the drivers and everybody stayed at, and a bunch of us would run over there and spend all our daddies' money riding go-karts.
I just have so many good memories as a kid coming here and, man, you could run around anywhere you wanted, so we were all over the place having fun and goofing off. And then later I got to come back here to drive — this was the first place I'd really run any laps outside of a late model stock car.
Dad called me at his dealership, where I was working, and asked me to come. That was 1994. This place — and what I've accomplished here — means a lot to me. I hope to always have a great connection to Talladega and these fans. They've done so much for me.
---
---