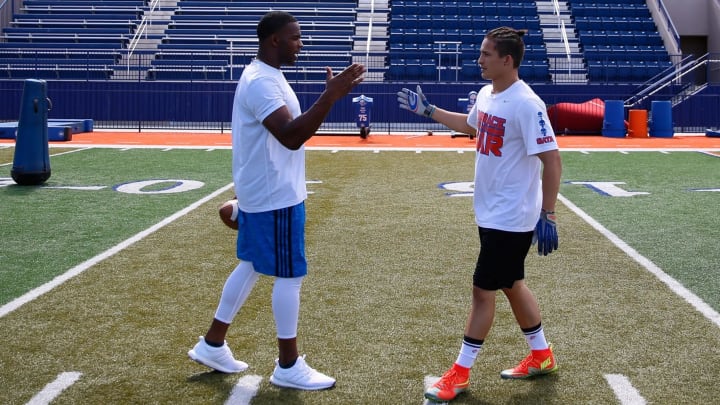 Scouting Myself
Welcome to Scouting Myself, a new series where professional athletes give elite high school athletes the opportunity of a lifetime: The chance to break down film, run drills and discover what it takes to make it to the next level — straight from the pros themselves. The next episode features Tennessee Titans running back DeMarco Murray.
***
Over the years, I've found that it's the mental aspect that's going to make the best player or best team get that edge over the other team. Am I going to quit because I'm tired? Because I'm sore? Because I'm hurt? Absolutely not.
One of the best parts about this journey of life is that we can choose to work hard, practice our craft day in and day out and try to be the best at it. When I met Biaggio, I explained to him that all of his sacrifices for football will, one day, pay off.