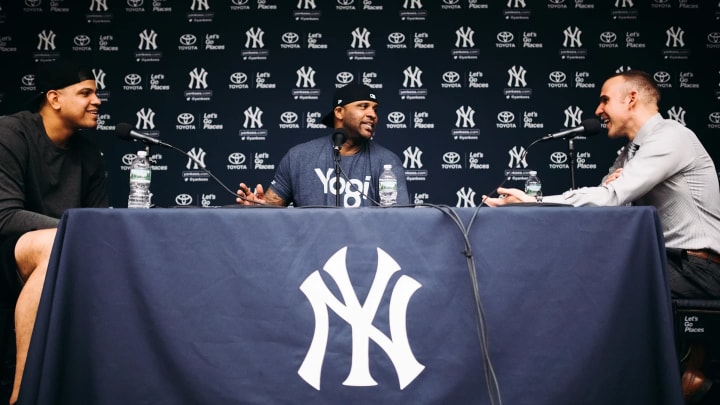 E5. No One Wants To Play Catch With Dellin Betances
The All-Star Yankees reliever sat down with us back in May. At the time, the Yankees were hosting the Kansas City Royals and a Warriors-Cavs NBA Finals seemed all but inevitable. Dellin joined R2C2 to talk brotherly love with CC, the joys of his new marriage and the reasons why he prefers relief pitching to being a starter. Not to be outdone, CC reveals that he has never found a good slice of pizza in the nine years that he's spent in New York. And as you might suspect, those were fighting words.
Click the link below to download, and please leave a review if you enjoy the show.