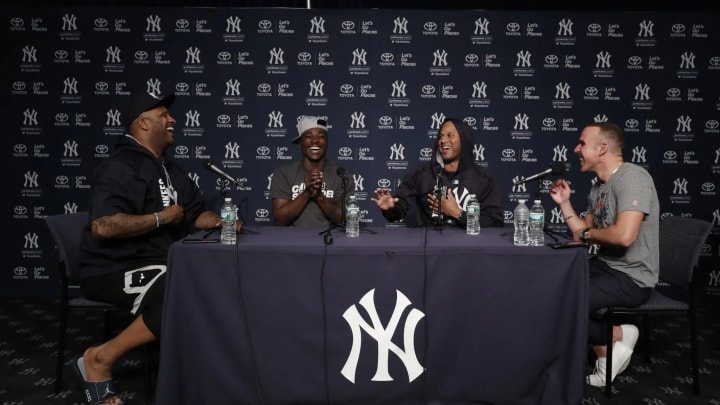 E6. Didi Gregorious + Aaron Hicks = Bonus Episode!
Fresh off a bench-clearing brawl in Detroit, and gunning for first place in the AL East, these Yankees give you a little taste of what it's like inside the clubhouse. Didi & Aaron join the R2C2 crew as they recap the Motor City melee, get ready for another epic series against the Red Sox and share thoughts on which Yankee is most likely to slide into a celebrity DM. Didi describes his road to the majors, meeting Aaron at 17 and the joys of playing in one of baseball's largest markets. Meanwhile outfielder Aaron talks fashion, his top-notch golf game and the prank he thought CC pulled only 20 minutes after meeting him. This episode is not to be missed!
Click the link below to download, and please leave a review if you enjoy the show.