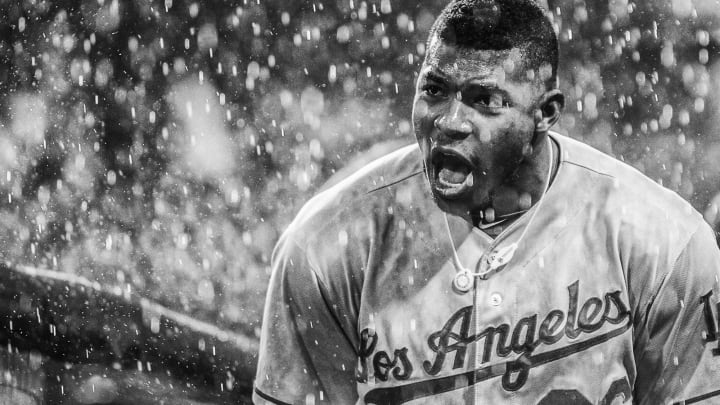 Gallery: Sideline Shots
Over the course of a career that has seen him shoot 26 consecutive Super Bowls, 18 World Series and multiple covers of Sports Illustrated and ESPN the Magazine, award-winning sports photographer Rob Tringali has seen it all, and even gotten a little too close to the action at times:
"I've never taken a direct hit on a football field, but Jerry Rice stepped on my $8,000 lens. I've also had skiers, race cars, hockey pucks and line drives whiz by me at dizzying speeds more times then I could count. The only time I've taken a direct hit was by an Albert Belle foul ball. It's all worth it. I have the best job on earth".