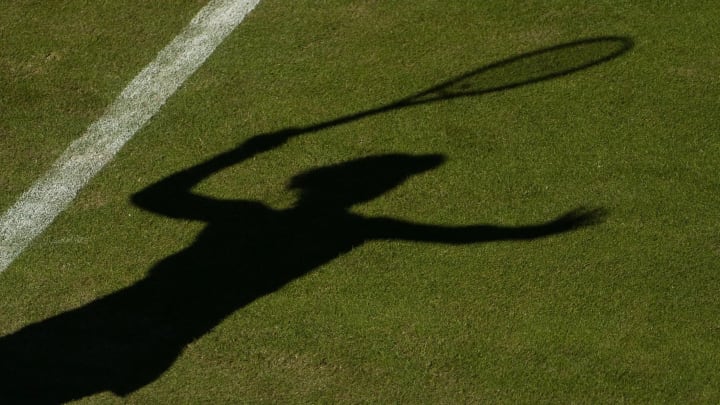 The Beauty of Wimbledon
There are very few places like the All-England Lawn and Tennis Club. Long considered one of the centers of tennis excellence, there is something special — almost magical — about the home of The Championships. In my generation, if you wanted to end the year as the No. 1 player in the world, you had to win Wimbledon. I was fortunate to win my first of 20 Wimbledon titles as a teenager in 1961, and have been fortunate to come back every year for the last 54 years.
For many of us, Wimbledon is the perfect blend of tradition and innovation—and I do believe that is part of its magic. The symmetry of the pristine grass courts is a sight I never tire of seeing. Each year, usually the Sunday before matches start, I make a quiet trip to sit in the stands surrounding Centre Court and soak in the Wimbledon experience—just as I did when I played the tournament. As I leave, I always grab one blade of grass from Centre Court, and cherish the wonderful memories of this place.
Photographs by Bob Martin and Thomas Lovelock
Silhouette of a ball boy on Day 2. A general view of the southern courts on Day 2. General view overlooking Wimbledon on Day 1. Maria Sharapova defeated Johanna Konta in straight sets in the first round of the Ladies' Singles on Day 1. Fans on The Hill on Day 3. ON Court 4, Mateusz Kowalczyk & Igor Zelenay lost to Marcel Granollers & Marc Lopez on Day 2. Spectators look at the order of play boards on Day 3. Sloane Stephens serves against fellow American Lauren Davis on court 8 on Day 3.Stephens won in straight sets. Ball Boys & Girls Area, Day 4. Ball Boys & Girls Area, Day 4. Serena Williams defeated Heather Watson on Centre Court, Day 5.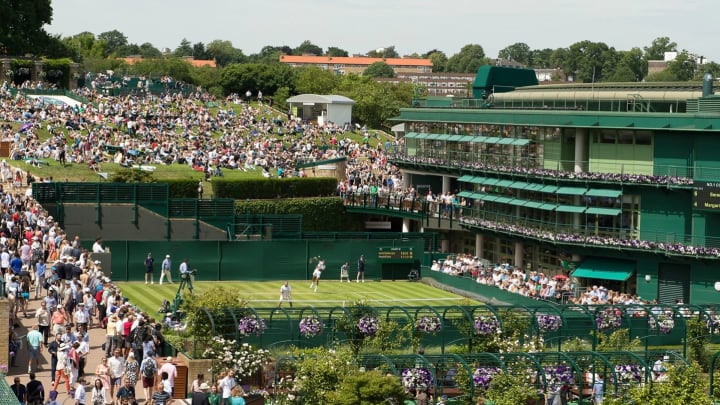 General View of Court 19 on Day 1. Day 1.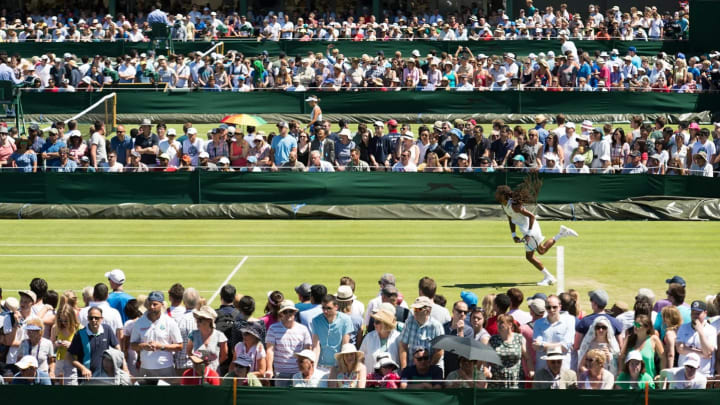 General view of the southern courts on Day 2. General view over the southern courts on Day 2. Granollers and Lopez won the tiebreaker in the 5th set to take the match on Day 2. Rafael Nadal escorted through the grounds on Day 2. Heather Watson got within two points of an upset win against Serena Williams on Centre Court on Day 5. Novak Djokovic (left) and Serena Williams (right) in action on Day 5.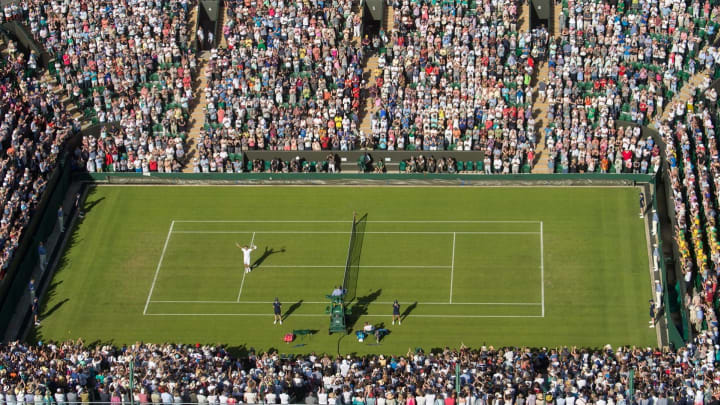 Lleyton Hewitt salutes the crowd after losing in five sets to Jarkko Nieminen in the first round of the Gentlemen's Singles, Day 1. Andy Murray on Day 2 (left) and Lleyton Hewitt on Day 1 (right.) View over courts 4 - 11 on Day 2.