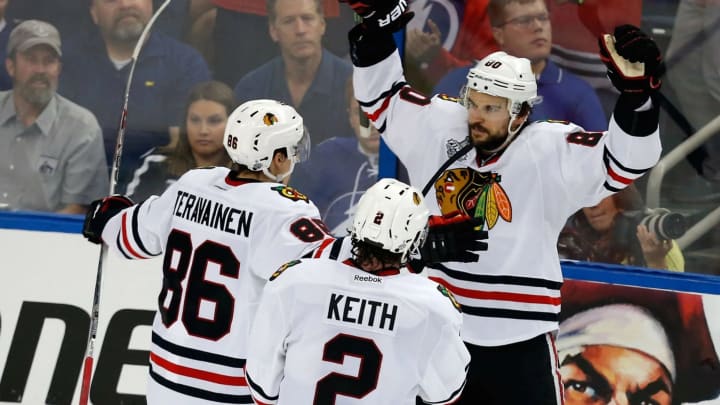 The Chirp
This is The Chirp, your all-inclusive look at the best observations, jokes and photos that athletes have recently shared on social media. Because while not every story can be told in 140 characters… some can:
NBA Hall of Famer Scottie Pippen and more Blackhawks fans on their Game 1 win:
Former NHL center Jeremy Roenickon a fresh face in the announcing booth:
Former WWE wrestler CM Punkon tweeting for the job you want:
Clippers center Spencer Hawes on nostalgia:
NBA guard Kendall Marshallon keeping them guessing:
mission accomplished. — RT @LeviSBSB: @KButter5 damn I can't tell if you're being funny or on some weird ish haha
— Kendall Marshall (@KButter5) June 3, 2015
Former MLB outfielderJose Cansecoon his candidacy for FIFA's job vacancy:
Giants punter Steve Weatherford on #WhoWoreItBest:
Nuggets Forward Wilson Chandleron going against the grain:
I know it didn't get good reviews, but Tomorrow Land was a dope movie. Mad Max was good too, both had dope visuals.
— Wilson Chandler (@wilsonchandler) June 4, 2015
Rams defensive end Chris Longon tough landlords:
Not a fan of the quote posting but I love this. pic.twitter.com/R5DBTaExXw
— Chris Long (@JOEL9ONE) June 3, 2015
Former NFL safety Ryan Clarkon being an educated consumer:
And finally, Judge David Priceis in session:
…and his ruling is final:
…and your appeal has been denied: