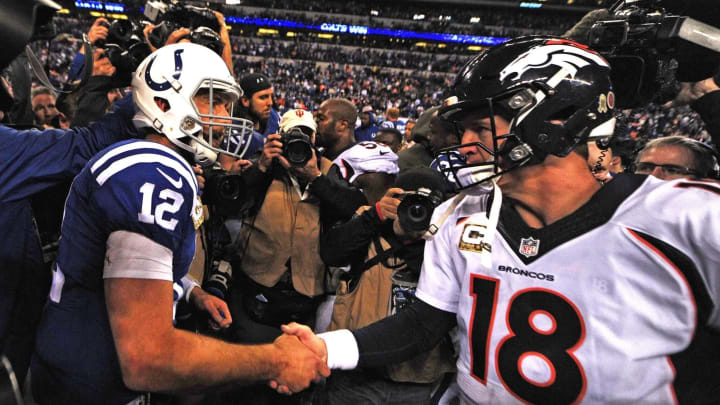 The Chirp
This is The Chirp, your all-inclusive look at the best observations, jokes and photos that athletes have recently shared on social media. Because while not every story can be told in 140 characters… some can:
Reading The Chirp solves all problems:
Weekend vibes:
The freaken weekend was awesome!!! ? ?#actioncam @Actioncam ?: @mcbridestudio pic.twitter.com/h9QBZXkuYv
— Torah Bright (@TorahBright) November 9, 2015
— Lavonte David (@LavonteDavid54) November 8, 2015
Monday vibes:
Rockets forward  Sam Dekker and (many, many) more on NFL Week 9:
Go Pack Go
— Sam Dekker (@dekker) November 8, 2015
Showtime!! #letsgetit @49ers pic.twitter.com/8r9NvvXz7W
— Pierre Thomas (@Pierre_Thomas) November 8, 2015
@ithrow88 you really think we look alike? pic.twitter.com/9uZxWtd69Z
— Justin Turner (@redturn2) November 9, 2015
Oh and all the media experts that went with the Sammy B afraid to stand in the pocket and take hits narrative… Do you watch these games?
— Chris Long (@JOEL9ONE) November 9, 2015
My dude good for him!!
— Chris Long (@JOEL9ONE) November 9, 2015
NASCAR driver Danica Patrick on #ConcertLyfe:
Kings forward Eric Moreland and more on important questions:
ATHLETES WITH DOGS:
Senior Finnish Saunas Correspondent Roger Federer on Finnish saunas:
And finally, Seahawks quarterback Russell Wilson on making adjustments:
For some UNKNOWN reason, the San Fransisco airport had their sign backwards…#BehindEnemyLines pic.twitter.com/iC44VUExGj
— Russell Wilson (@DangeRussWilson) November 9, 2015