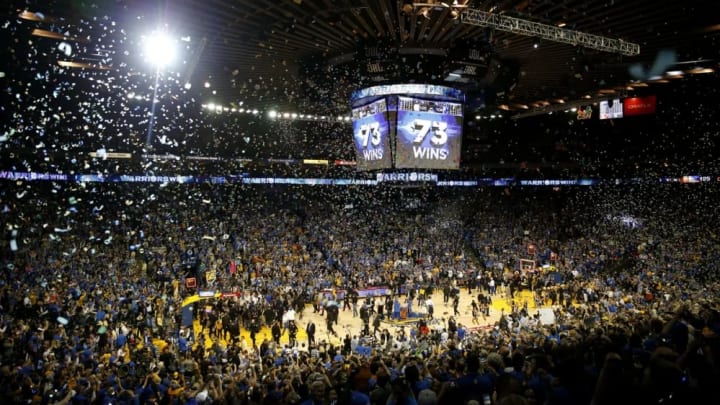 The Chirp: Warriors 73-9 Record Edition
On a Wednesday night that saw Kobe Bryant's farewell, the Golden State Warriors also made history, ending the NBA regular season with a 73-9 record, now the most winningest in the league's history. While on his way to surpass '95-'96 Chicago Bulls previous record of 72-10, Steph Curry set another record of his own: 402 three-pointers in a single season.
Here's a look at what everyone had to say on social media as the Warriors capped off a record season with a 125-104 win over the Memphis Grizzlies.
Congrats @warriors 73!

- Justin Britt (@JustinBritt68) April 14,
? #DubNation

-  Andrew Bogut (@andrewbogut) April 14, 2
Browse photos from The Players' Tribune photographer Jed Jacobsohn below.
Memphis Grizzlies take on the Golden State Warriors at Oracle Arena on April 13, 2016. The Warriors at 72 wins are going after the all time NBA record / Jed Jacobsohn for the Players' Tribune