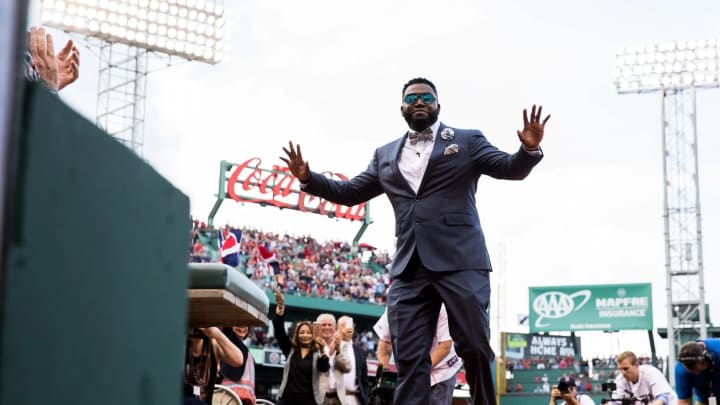 The Legend
PETE SOUZA/THE PLAYERS' TRIBUNE
Ortiz and the Red Sox win two more championships. But all is not perfect. He not only endured one of the worst slumps of his career, as well as calls for his release, but he also suffered the ignominy of being named in the PED scandal that rocked baseball. In typical Big Papi fashion,though, he remained unshaken in the face of pressure, bouncing back to play as well as ever. In April 2013 he became a Boston icon after he addressed the crowd — off the cuff and from the heart — at Fenway Park just days after the bombing of the Boston Marathon. In the culmination of an emotional season, Ortiz dominated the World Series as the Red Sox defeated the St. Louis Cardinals in six games. Ultimately, Ortiz changed the generations-old concept in the Hub of what a hero was supposed to look and sound like, making himself arguably the most influential Bostonian since the days of the American Revolution.
David Ortiz: The Big Papi Story is the most comprehensive chronicle to date of the life of Red Sox icon and three-time World Series champion David Ortiz. In addition to Ortiz's successful playing career, this special series will examine pivotal moments in his life off the field, from his difficult assimilation into American culture, to the sudden and tragic loss of his mother, to the raw emotion he shared with Hub fans following the tragic Boston Marathon bombing in 2013.

Subscribe to the series and listen to the full series, which consists of four singular episodes now on Apple Podcasts. The series is also available across multiple platforms, including Apple Podcasts, Google Play, Spotify, iHeart, Stitcher, TuneIn and more.