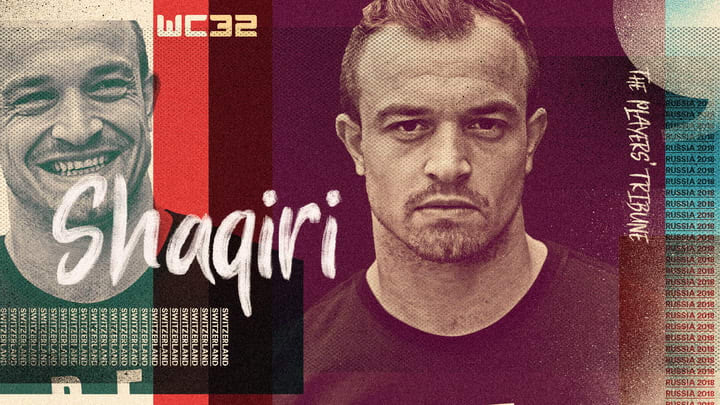 Now I Got My Own Army Guy?
Our house didn't have heat. Just a big fireplace. It was a really old, old house on a farm in Basel, and that's just the way it was. I didn't really even think about it. I kept myself warm by running around like lunatic. My older brother was the one who was always complaining about the cold, because his room was upstairs, far away from the fireplace. He had to sleep with like five blankets in winter.

My family had left Kosovo before the war broke out, when I was four years old, and they tried to make a life in Switzerland with me and my two brothers. It was not easy. My father didn't speak Swiss German, so he had to start out washing dishes in a restaurant. He eventually got a job working construction on roads. My mother worked as a cleaner in office buildings in the city. (I was her vacuum helper, and my brothers cleaned the windows.)
Switzerland is very expensive for anyone, but it was extra difficult for my parents because they were sending a lot of money back home to our family members who were still in Kosovo. At first, we could fly back to see them every year. In fact, my mother always says, "On the plane, you were always being a Bad Boy! Always trying to climb over the seats and touch the people behind us! You would never be quiet!"

But when the war started it became impossible to go back, and things were very difficult for my family members who were stuck there. My uncle's house was burned to the ground, and there was a lot of suffering. My father would send as much money back as he could, so we never had any extra spending money when I was growing up, except for maybe one thing on birthdays.
Funny story, actually … Ronaldo was my idol. The original Ronaldo. The way he played, it was like magic to me. During the '98 World Cup Final, when he was injured and Brazil lost to France, I was crying and crying because I was just so sad for him. My seventh birthday was three months after the World Cup, and I kept saying to my mother every day for the whole three months, "All I want for my birthday is the yellow Ronaldo jersey. Please, just get me that jersey."

So my birthday comes, and my mom has only one box for me. I open it, and it's the yellow Ronaldo jersey. Only it's one of those fake ones you buy down at the market. I don't even think it had a badge on it. It was just some yellow shirt with a green number 9. My parents didn't have the money to buy a real one, but it didn't matter to me. It was like the happiest day of my life. I wore it every day for like 10 days, and I even had these yellow shorts that I'd wear with it.
I was pretty much the only immigrant kid in my school, and I don't think the Swiss kids understood why I was so obsessed with football. In Switzerland, football is just a sport. It's not life like it is in other places. I remember, four years later, when Ronaldo showed up at the 2002 World Cup with that triangle haircut, I went to the hairdresser and said, "Give me the Ronaldo haircut."

But I had curly blonde hair at the time., so it was just crazy. I showed up to school and all the kids were looking at me like, What happened with this guy? What the f*** has he done?
I didn't care. I was just being me. My school was in the nice part of town, but my house was just a five-minute walk from the really bad part of town and that's where the really good football was. My mother would beg me not to go, but I would walk there every day after school to play. I know people think Switzerland is all really nice, and most of it is, but in this park, it was crazy. All the teams were like the United Nations. You had Turkish, Africans, Serbians, Albanians, everything. And it wasn't just football — everybody would be hanging out there, so you had people there blasting German hip-hop, you had kids freestyle rapping, you had girls just walking straight through the pitch while a game was going on.

The football was real football. Like, you would see guys get punched all the time. I never got punched, because I would keep my mouth shut, always. But playing in that park really helped me because I was a small kid, and I learned how to play with men who were definitely not joking around.
When I was 14 years old, I was playing for FC Basel's youth team, and we had a chance to play in the Nike Cup in Prague. The problem was that I had to miss a few days of school, and when I asked my teacher, he said no. In Switzerland, the teachers are very serious about school. I thought, S***, O.K., well I'm going to have to fake like I'm sick.



So I had my mother write a note to the school saying that I had the flu or something, and I went to Prague for the tournament. I played really, really well, and that's the first time I saw kids from other countries looking at me like, Damn, that's the kid from Basel. That's him. That was a really great feeling.
We flew back home and I showed up to school on Monday, still pretending like I was a little bit sick, you know? And my teacher immediately said, "Xherdan, come over here. Come, come, come."

He waved me over and pulled the newspaper out of his desk.

He pointed down and said, "Oh, you were sick?"

And on the front page of the paper, there was a photo of me smiling, holding the Player of the Tournament trophy.

I just looked at him and put my hands in the air, like, Well … s***!
I started getting a lot of attention after that tournament, but money was still a real problem for my family, because both of my brothers were also playing for Basel. Whenever we had to pay to go to a tournament or something, it was three times the price. When I was 16, we had to pay for this training camp somewhere in Spain, and it was like 700 Swiss Francs or something. My father came to us one night and said, "Look, it's impossible. We cannot pay this."

So my brothers and I all went out and got little jobs to pay for it. I went around the neighborhood mowing people's lawns for like three weeks, and my one brother — I don't even know what he was doing exactly — all I know is that he was working in some factory with the big safety glasses and everything. Somehow, we got the money together at the last moment, and we were able to go to Spain. And I remember that my big fear wasn't even that I couldn't go; my fear was that my teammates would find out that we couldn't pay.
You know how it is with kids mobbing and making fun of you, especially when you're 16 or 17. After training, all the kids would go grab some food from the kiosk, and my brothers and I never had any money so we would make up some excuse that we had to go home right away. But I think that made me hungry in a different way. I was hungry to play against the best, always.
Georgios Kefalas/Keystone/AP Photo
About a year later, when I was 17, I got called up to the Basel first team. I got put in for like 20 minutes at the end of a match, and I thought I did pretty well. I showed up the next day to training, and our youth team coach said, "What the hell was that? What were you thinking?"

I said, "What are you talking about?"

He said, "I just spoke to the manager. He says all you were doing was dribbling. You're back with the second team. That's it."

I was shocked. I thought that I was finished at Basel.
Two weeks later, they fired the manager. A new manager came in. He called me up to the first team, and I never looked back. It was funny because he put me at left back, and well … you know, I love to attack and create, so the defenders were always shouting at me, "You have to get back! Come back!"

Hahaha! Well, what can I say? It worked out pretty well for me, because the papers were saying that maybe I would be called for the 2010 World Cup. I didn't really know what to think. It was kind of crazy. When I was named to the squad, it was a very emotional moment. I went straight home to tell my mom and dad, and they were so happy.
It happened very fast. One day I was 16, mowing people's gardens so I could get the money together to pay for a ticket to Spain, and then I was 18, getting on a plane to South Africa for the World Cup?

I remember when we played against Spain, seeing Iniesta right in front of me and thinking, Wow, the guy I watched on TV, he's right there. But the thing that I will always remember is that when we first arrived, we got to our hotel and they had an army guy with a huge gun standing outside the door of every single room. Our own personal army guy to protect us. I thought that was the coolest thing in the world, because … I mean … I was running home from the park at night like a year before that! Now I got my own army guy?
For my parents, it was a really proud moment to see me playing at the World Cup, because they came to Switzerland with nothing and they worked so hard to try to make a good life for their kids. I think the media often misunderstands my feelings for Switzerland. I feel that I have two homes. It's that simple. Switzerland gave my family everything, and I try to give everything for the national team. But whenever I go to Kosovo, I immediately have the feeling of home, too. It is not something logical. It is just a feeling that I have in my gut.
Sam Robles/The Players' Tribune
In 2012, when we played against Albania, I put the flags of Switzerland, Albania and Kosovo on my boots, and some of the Swiss newspapers were saying all kinds of negative things about it. I was criticized for it, but it's crazy to me that some people feel this way because it's simply my identity. The great thing about Switzerland is that the country has been very welcoming to people who come from war and poverty who are looking for a good life.

Switzerland has lakes and mountains and all that stuff. But Switzerland also has the park I played in with the Turks, the Serbs, the Albanians, the Africans, and the girls and the German rappers. Switzerland is for everyone.
When I run onto the field at the 2018 World Cup, I will have the flags of both Switzerland and Kosovo on my boots. Not because of politics or anything like that. But because the flags tell the story of my life.

Don't worry though, the Swiss flag is on my left foot.