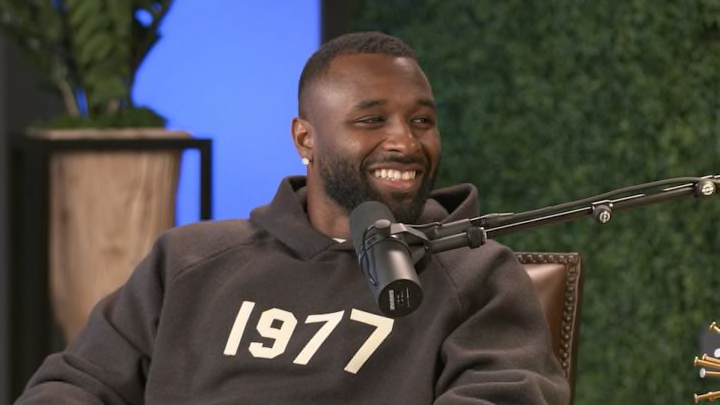 Jarvis Landry
JUIIICE is in the building! New Orleans Saints wideout and five-time Pro-Bowler Jarvis Landry sits down with his teammates on this week's ep of Truss Levelz. The guys dive into Jarvis's Louisiana roots, his time at LSU, and how he became best friends with Odell Beckham Jr. They also get into how he was able to take the league by storm and how he's so excited to be back home in NOLA. 
Episode Highlights:
Where the nickname "Juice" came from [2:50]
How his relationship with Odell Beckham Jr. was started [15:36]
The decision to go to LSU over other schools [20:00]
A new start in New Orleans with the Saints [52:58]
About Our Hosts:
NFL superstars, Cam Jordan and Mark Ingram are Saints teammates and real-life friends whose personalities, minds, and hearts are as big as their talent on the field. Brimming with an infectious energy, these two juggernauts have joined forces to bring you Truss Levelz. A podcast where the best and brightest in the NFL share stories that go beyond the X's and O's while spreading good vibes far-and-wide. On its surface, football is a game of combat enacted by athletes at the peak of their performance. It's the definition of rough & tumble and not for the faint of heart. But there's so much more to these gridiron warriors than what we see on the field. Prepare yourself for the ultimate inside look into the world of football.
There's levels to this game… Truss.
Other places to find Truss Levelz: 
If you liked this episode, please don't forget to subscribe, tune in, and share this podcast. You may also leave us a review anywhere you listen and share your feedback!