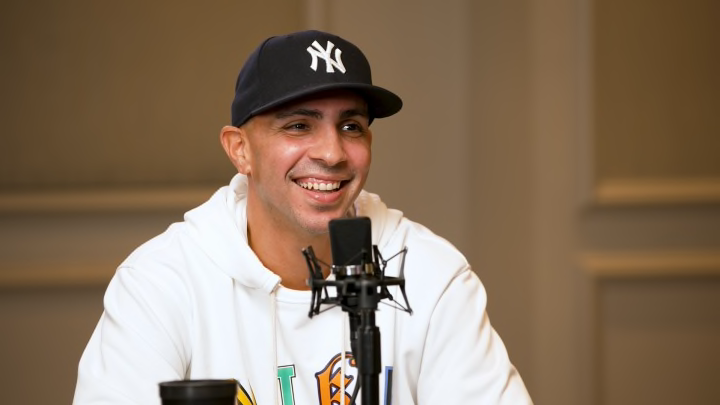 Carlos Arroyo
Presented by
We got a Puerto Rican legend in the building this week, as Carlos Arroyo joins Q and D on Knuckleheads. 'Los looks back on how hard it was to come out of Puerto Rico as a hooper, dominating when he came to the states in high school, and how he ended up at FIU. He recounts going OFF against Team USA to beat them in the '04 Olympics and what it was like going to the finals with the '05-'06 Pistons. Also, keep your eye out for his growing music career. Tune in! 
Episode Highlights:
Growing up in Puerto Rico, why basketball was his sport there (3:54)
Going to FIU, putting himself on the map (11:58)
Making the NBA, playing with Vince Carter on the Raptors (16:45)
Utah Jazz, learning from Jerry Sloan and John Stockton (20:02)
Beating Team USA in the 2004 Olympics (39:37)
Going to the Heat, being there for LeBron's first season (44:02)
About Our Hosts:
NBA veterans Quentin Richardson and Darius Miles are lifelong friends and bona fide truth-tellers. Listen as they invite special guests, high-profile athletes, musicians and entertainers to get brutally honest about everything from current events to untold stories from the golden era of sports and culture. Named for the on-court celebration they made wildly popular, this unfiltered, hilarious and surprising podcast is like playing NBA 2K with no fouls.
Other places to find Knuckleheads: 
Subscribe on Youtube
Follow on Instagram
Follow on Facebook