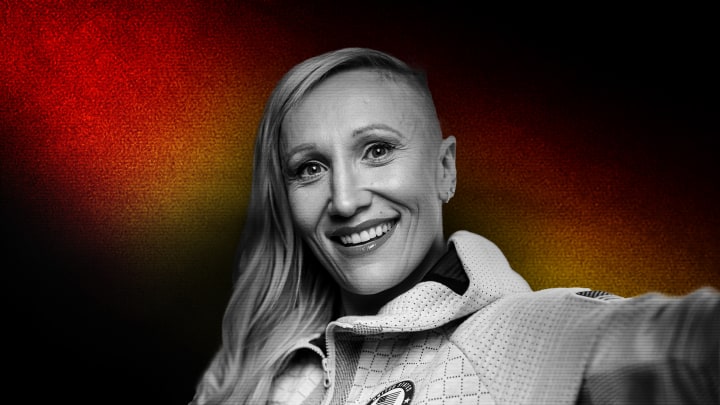 Kaillie Humphries
Presented by
This [show/episode] contains content and topics that may be difficult for some listeners. Please check the show notes for more information. Listener discretion is advised.
Kaillie Humphries grew up in Calgary, Alberta, where the legacy of the 1988 Olympics brought her up close and personal to the sport of bobsledding. She dreamed of becoming an Olympian and would go on to win gold medals at the 2010 Vancouver and 2014 Sochi Games. She was living out her dream … or so it seemed. Things changed under a new coach, and the hostile environment took an extreme toll on her mental health. In August 2018, Kaillie filed a harassment complaint with Bobsleigh Canada against her head coach for verbal and mental abuse. An investigation ensued and ultimately forced Kaillie to leave Team Canada, but the courage she found to speak out about this abusive scenario has given her a new outlook on life and a new opportunity, with Team USA, to continue her bobsled career. 
About Our Hosts:
Former NHL goaltender Corey Hirsch and psychiatrist Dr. Diane McIntosh team up on Blindsided to help professional athletes to open up about mental health. The podcast lets listeners hear about the moments when mental health became the athlete's most important focus.